IMPORTANT MESSAGES
29.6.20
Hi Everyone,
I hope that you are all well - just a couple of things to share with you.

Due to the limitations of our budget we are mixing our Y3 and Y4 children next year.
They will be in classes 7, 8 & 9. It is possible that your child may be in the same or lower numbered class than last year - this does not mean that they have been kept back or that they aren't doing well; all 3 classes are similar in make up and none is higher than the other.

On another note, please do ring the office if you wish to pick your child up earlier than the pick up time for their class - as we have all staff in bubbles it can cause difficulties if you turn up without prior warning. Thanks for your help with this.

I remain extremely pleased with how children have been in school, the work of staff in and out of school and the fabulous support of parents - it really helps us out in these strange and difficult times.

Take care
Stay safe
Dave Hill 😊👍🌈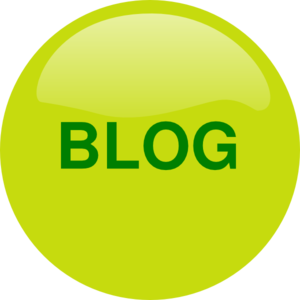 Please see our 'Blog' page for other Important Messages that have been shared.
Y6 Transition Information
Please see above information regarding Secondary School Transition Information.
Pittville School
Winchcombe School
Thank You
Reception 2020 Information
Thank you for your support during these uncertain times. We wanted to write to you with some guidance on how the induction into school will work.
Please note that we cannot give any exact dates until we have an update from the Government on the plan for how schools will operate in September.
However, we want to reassure you that settling your child into school is really important to us, so we have come up with some steps for how this will work.
Please see document above.
Thank You
New to Reception
We are so sorry that we are unable to invite you into school at this time but we hope this movie will give you an insight into what Reception at Oakwood Primary School is like!
Reopening Information
Please find above letters to parents about the potential reopening of schools on 1st June.
There are two separate documents above:
one for parents of Reception, Year 1 & Year 6 children
and
one for Key Worker & Vulnerable children.

If your child is in any of the above groups and will be returning to school on Monday 1st June please let the school know as soon as possible or by Tuesday 26th May at the latest.

You can confirm your place by sending a message to class dojo admin or by emailing or calling the school office.

If we do not hear from you by midday on Tuesday 26th May we will presume that your child is not attending and there will not be any provision for them in school during the first week.

Even if you have already spoken to a member of staff regarding this you will still need to contact the school to confirm your child's place.
Video
Everyone at Oakwood Primary wants to say hello!
Enjoy the video! 🍎🌈🌸⭐🌞🥁
School Closure Resources For Parents and Children
Please use our Home Learning For Children page to find a variety of online websites and other Educational Resources available to help support the learning at home.
Safeguarding
Please see our E-Safety Page for more information on keeping your child safe online.
Welcome to Oakwood Primary School
Oakwood Primary School aspires to create a safe environment where children are able to achieve their full potential in all aspects of their learning and development. We will achieve this by creating a learning environment which is stimulating and challenging, inclusive and enjoyable.
Oakwood aims to promote a pride in a sense of belonging to our school and local community.
Internet / Game Safety
At Oakwood, we regularly talk about how to keep ourselves safe online. We want to make sure that everyone can enjoy using the internet on computers, through apps, online games and on gaming consoles whilst remaining safe and secure.
Please see our E-Safety page for more information and advice, as well as letters that are sent out regarding Internet Safety. Information will also be regularly uploaded to Class Dojo.
Curriculum, Values and Displays
Why not click on to your Child's Class Page and see what they are getting up to this term.
Have a look at the entrances to our classrooms! Click on a picture to see more displays around our school!
Events at Oakwood
Click on the links below to see what the children at Oakwood Primary School have been taking part in (including fundraising and dance festivals)
We have lots of organisations who work with us at Oakwood. Have a look at some of them:
Copyright
All clipart used on this website is Royalty Free from:
Paper Copies
If you would like a paper copy of any of the information on our school website then please contact the school office.