Welcome to Oakwood Primary School
Oakwood Primary School aspires to create a safe environment where children are able to achieve their full potential in all aspects of their learning and development. We will achieve this by creating a learning environment which is stimulating and challenging, inclusive and enjoyable.
Oakwood aims to promote a pride in a sense of belonging to our school and local community.
16.10.20
Dear Parents and Carers,
We are at the end of another week and the children and staff have continued to be amazing in how they are dealing with the changes that Covid-19 has brought upon us – I feel lucky to work with such a fabulous group of adults and children.
I would also like to thank you all for the understanding, cooperation and support that you have shown all through this pandemic – it has been fantastic to see our school community becoming even stronger than it was before.
The new drop off and pick up times are working well and our neighbours have commented on the improved situation in the road – in relation to this could I ask that children and parents don't lean on our neighbours fences or walls it causes annoyance and some damage. A retired couple with significant health issues have had the coping stones on their wall loosened by people leaning or climbing on their wall – if any of you have the skill to rectify this or know of someone who has it would be great to save the couple the cost of repair.
Next Wednesday is our Harvest Festival and classes will be posting videos on their dojo class pages of their celebrations – suitable contributions to our foodbank would be greatly appreciated.
Have a good weekend.
Do stay safe
Dave Hill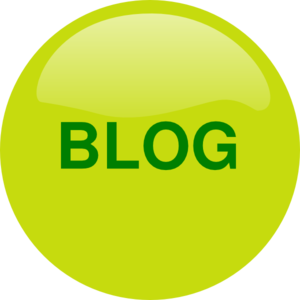 Please see our 'Blog' page for other Important Messages that have been shared.
New to Reception
We are so sorry that we are unable to invite you into school at this time but we hope this movie will give you an insight into what Reception at Oakwood Primary School is like!
Video
Everyone at Oakwood Primary wants to say hello!
Enjoy the video! 🍎🌈🌸⭐🌞🥁
School Closure Resources For Parents and Children
Please use our Home Learning For Children page to find a variety of online websites and other Educational Resources available to help support the learning at home.
Safeguarding
Please see our E-Safety Page for more information on keeping your child safe online.
Internet / Game Safety
At Oakwood, we regularly talk about how to keep ourselves safe online. We want to make sure that everyone can enjoy using the internet on computers, through apps, online games and on gaming consoles whilst remaining safe and secure.
Please see our E-Safety page for more information and advice, as well as letters that are sent out regarding Internet Safety. Information will also be regularly uploaded to Class Dojo.
Curriculum, Values and Displays
Why not click on to your Child's Class Page and see what they are getting up to this term.
Have a look at the entrances to our classrooms! Click on a picture to see more displays around our school!
Events at Oakwood
Click on the links below to see what the children at Oakwood Primary School have been taking part in (including fundraising and dance festivals)
We have lots of organisations who work with us at Oakwood. Have a look at some of them:
Copyright
All clipart used on this website is Royalty Free from:
Paper Copies
If you would like a paper copy of any of the information on our school website then please contact the school office.