Welcome to Oakwood Primary School
Oakwood Primary School aspires to create a safe environment where children are able to achieve their full potential in all aspects of their learning and development. We will achieve this by creating a learning environment which is stimulating and challenging, inclusive and enjoyable.
Oakwood aims to promote a pride in a sense of belonging to our school and local community.
Reopening Information
Please find above a letter from Mr Welsh regarding the reopening of schools in September 2020.
Additional Information and a Risk Assessment is also included.
Many Thanks
Returning to School
Have a look at the wellbing section to find out ways to support your child's transition back into school!
1.10.20
Dear Parents and Carers,
Sadly, we can't have our normal harvest festival this year but we are still having a collection and celebration.
Each class will put out a short video on Class Dojo of a song, poem or story on the morning of Wednesday 21st October.
Due to social distancing we will not be able to distribute parcels in the normal way but we would ask if you could make a food donation to our food bank which has been supporting our community since Lockdown.
Suitable donations are:
Pasta
Rice
Canned fruit
Canned meat
Canned beans
Canned fish
Canned vegetables
Canned Soup
Canned Meatballs Pasta Sauces
Long-life Milk
Cereal
Squash
Part baked bread/rolls
Long-life Fruit Juice
Tea
Coffee
Sugar
Any support with this would be greatly appreciated.
Thank you very much
Dave Hill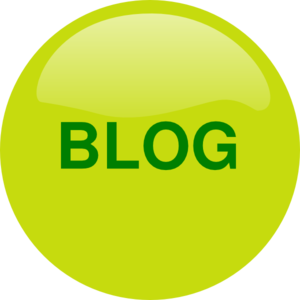 Please see our 'Blog' page for other Important Messages that have been shared.
New to Reception
We are so sorry that we are unable to invite you into school at this time but we hope this movie will give you an insight into what Reception at Oakwood Primary School is like!
We hope that everybody is safe and well. Letters went out last week informing you of your child's class and teachers. Please let us know if you have not received this letter.
After yesterday's announcement we are now in a position to share our plans for September.
We are pleased to tell you that our transition sessions will begin on Monday 7th September. A letter with more information has been sent out to you today.
We are very excited to begin this transition and look forward to meeting you all very soon!
Video
Everyone at Oakwood Primary wants to say hello!
Enjoy the video! 🍎🌈🌸⭐🌞🥁
School Closure Resources For Parents and Children
Please use our Home Learning For Children page to find a variety of online websites and other Educational Resources available to help support the learning at home.
Safeguarding
Please see our E-Safety Page for more information on keeping your child safe online.
Internet / Game Safety
At Oakwood, we regularly talk about how to keep ourselves safe online. We want to make sure that everyone can enjoy using the internet on computers, through apps, online games and on gaming consoles whilst remaining safe and secure.
Please see our E-Safety page for more information and advice, as well as letters that are sent out regarding Internet Safety. Information will also be regularly uploaded to Class Dojo.
Curriculum, Values and Displays
Why not click on to your Child's Class Page and see what they are getting up to this term.
Have a look at the entrances to our classrooms! Click on a picture to see more displays around our school!
Events at Oakwood
Click on the links below to see what the children at Oakwood Primary School have been taking part in (including fundraising and dance festivals)
We have lots of organisations who work with us at Oakwood. Have a look at some of them:
Copyright
All clipart used on this website is Royalty Free from:
Paper Copies
If you would like a paper copy of any of the information on our school website then please contact the school office.