Welcome To Oakwood Primary School
Oakwood Primary School aspires to create a safe environment where children are able to achieve their full potential in all aspects of their learning and development. We will achieve this by creating a learning environment which is stimulating and challenging, inclusive and enjoyable.
Oakwood aims to promote a pride in a sense of belonging to our school and local community.
Home Learning Resources
Please use our Remote Learning For Children page to find a variety of online websites and other Educational Resources available to help support the learning at home.
Covid-19 School Information
3.3.21
Reopening
Fully on March 8th
We are all looking forward to having everyone back with us on Monday.
The opening times are above and we will be basically following the same system as we did in September.
One change we are making is that at break and lunchtimes we will have Year Group Bubbles instead of Class Bubbles - this is a tiny step back towards normality and extends the contact that children can have with friends they haven't seen at school for a long time.
We have run this system during Lockdown and as long as everyone follows the Covid guidelines I am confident that we will all remain safe.
Staff have been amazing during lockdown and have worked really hard to support children both at home and school. I could not ask for a better team and feel privileged to work alongside them all.
The children have been amazing and have coped with all the change so well - they make me proud to call them our pupils.
Thank you again for your support and understanding through this most odd of periods and I look forward to seeing you all next week.
Take care and do stay safe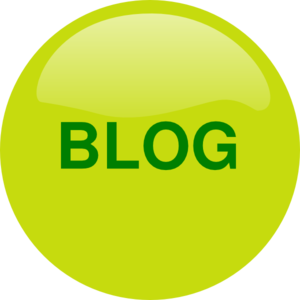 Please see our 'Blog' page for Important Messages that have been shared.
World Book Day Non Uniform Reminder

Just a reminder that tomorrow is a Non- Uniform day in school for World Book Day.

📚Children are invited to dress up at home or in school as their favourite book character or to wear Non - Uniform to school. There will be no cost for this but we would love to see lots of photos from the children at home!

📚We have some fantastic pictures to share with you of Oakwood Staff reading in random places so don't forget to get your photos sent in to your. Class teacher of you reading in a random place too! We can't wait to see them.

📚Also remember to watch out for Oakwood's Masked Reader -it's going to be fun!

📚 Each child will also receive a £1 book token that can be used towards the purchase of a book. For children at home we have these electronically this year

We can't wait to see all that you get up to, let's celebrate the magic of reading 🌼
Safeguarding
Please see our E-Safety Page for more information on keeping your child safe online.
Welcome to Reception
We are so sorry that we are unable to invite you into school at this time but we hope this movie will give you an insight into what Reception at Oakwood Primary School is like!
Video
Staff at Oakwood Primary wants to say hello!
Enjoy the video!
🍎🌈🌸⭐🌞🥁
Staff at Oakwood Primary want to say Happy Christmas!
🕯⭐🎁🎄🙂
Young Minds Matter
Our school is taking part in a national initiative known as Trailblazers. As a Trailblazer school, we are working with statutory health providers who will be delivering mental health service to pupils within our school.
Curriculum, Values and Displays
Why not click on to your Child's Class Page and see what they are getting up to this term.
Have a look at the entrances to our classrooms! Click on a picture to see more displays around our school!
Internet / Game Safety
At Oakwood, we regularly talk about how to keep ourselves safe online. We want to make sure that everyone can enjoy using the internet on computers, through apps, online games and on gaming consoles whilst remaining safe and secure.
Please see our E-Safety page for more information and advice, as well as letters that are sent out regarding Internet Safety. Information will also be regularly uploaded to Class Dojo.
Federation
Have a look at others who are part of the Gardners Lane and Oakwood Federation:
Facebook
Please click here to see our school Facebook page.
We have lots of organisations who work with us at Oakwood. Have a look at some of them:
Copyright
All clipart used on this website is Royalty Free from:
Paper Copies
If you would like a paper copy of any of the information on our school website then please contact the school office.